The Adirondack Pack Basket Jewelry Back Ground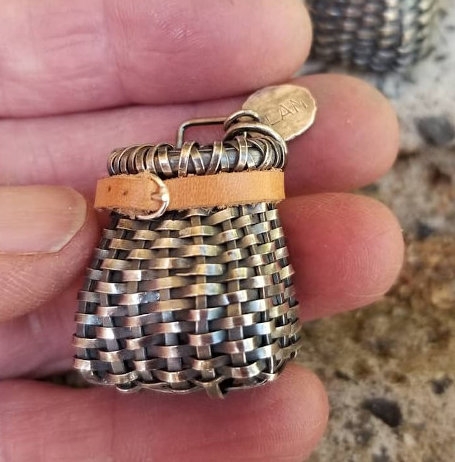 As I mentioned earlier, I had woven baskets using natural materials for many years. The Adirondack pack basket was the most popular style that I made. With the help of my parents silver basket weaving experience, I have reproduced the pack basket in miniature, in sterling and fine silver.
My parents, Butch and Pat Bramhall (now retired) are very talented, well known silversmiths and have spent years weaving baskets with silver and gold. They started weaving miniatures as well as full size baskets. Their work has been showcased in several magazines and art exhibits and has earned them numerous awards throughout the years. I thank them for all their knowledge, support and encouragement.